Service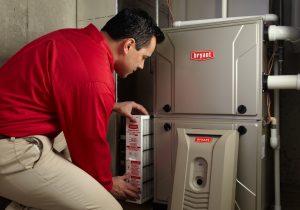 Servicing the unit is crucial, as it assures you the homeowner that the equipment is working at peak performance and is as close to the manufacturer specifications as possible, always taking into account the age of the unit. When servicing the unit you don't want a visual inspection, you want a trained professional in the industry that will take his time to go through every single component that has anything to do with the electrical, mechanical and refrigerant aspects of your system. Another important aspect of servicing the equipment is making sure that the unit is clean, a dirty system will dramatically reduce performance.
                We here at Quality Air Specialist will provide you a complete and comprehensive 25 point inspection of your system. This includes starting with the condenser or heat pump and compressor and drop, compressor capacitor, compressor start capacitor, condensing fan motor and draw, condensing fan motor capacitor, refrigerant suction p.s.i.g., refrigerant liquid p.s.i.g., sub cooling, superheat, ambient temperature, contactor contact points, reversing valve, defrost control board and condensing coil. On the air handler side we will check the voltage, blower motor and draw, blower motor capacitor, blower motor relay, electrical connections, heating elements, heating elements relay, evaporator coil, clean out the drain line and replace filters. If you have a gas furnace we will inspect the inducer fan motor, igniter, blower motor and draw, blower motor capacitor, burner assembly, heat exchanger, pressure switches, limit switches and flame sensor. We will also make sure that the thermostat is working properly.
An important part of servicing a unit is making sure that it is clean. A clean unit will not only allow the unit to work the way that it was designed but it will also allow for  adequate indoor air quality. It is essential to use a good air filter, air filters should be rated above 700 microns or 8 Merv. This will assure you that the media will be woven tight enough to be able to trap and remove small particles such as bacteria, mold spores, allergens, dust mites and dander from traveling through your equipment and supply ductwork. If for some reason during the servicing of the unit we find the unit not to be clean we will be able to provide options to clean and improve your indoor air quality. On the outdoor unit we will make sure that the unit is free of debris and that the coils are clean to improve heat exchange reducing runtimes which will improve energy consumption and reduce wear and tear on the equipment.